I've recently aquired an early non-SE Excel and it's a bit of an unfinished project by the previous owner. The car came with some blue aftermarket silicone hoses, but it looks like they reused some of the orignal hose and made some sort of heater matrix bypass and used some copper 'T' pieces that look like they are for house plumbing! Here's a pic, I've removed the airbox for better access, and the blue hoses connect the engine to the heater in the dash: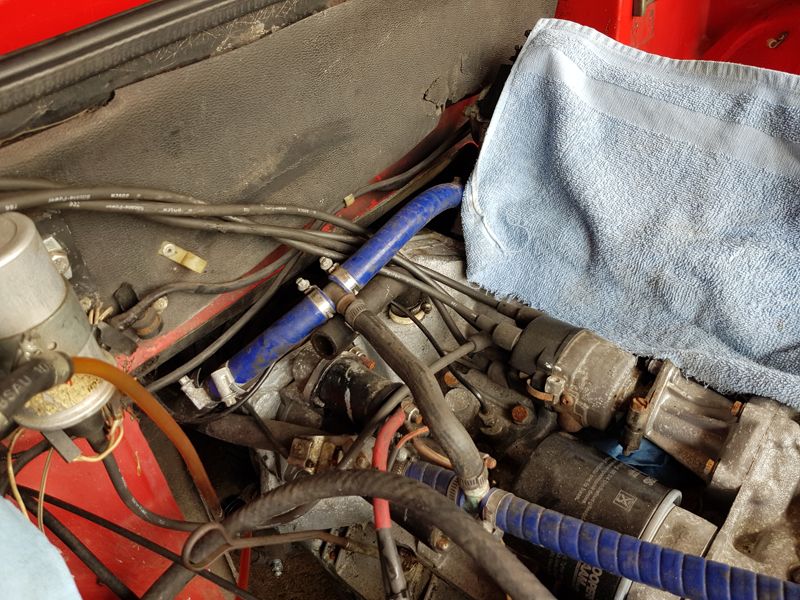 I'm not sure what the purpose of these 'T' pieces are or why the bypass pipe is there, and I was wondering if it was safe to remove this bypass pipe? I'm not really sure what it's supposed to do. I did look in the workshop manual, but the pages in mine are pretty hard to read for the cooling section, and it only shows the routing of the large diameter radiator hoses from the engine to the radiator.
Also I plan to replace the hoses with the original hoses if possible, so I can use the proper routing and mounting clips. Is there a good place to order these? SJ Sportscars seem to stock them, but I couldn't find anywhere else selling them. I don't need a full set of hoses, just the smaller diameter ones.